Webinar: Supporting Close Reading: Common Core Shifts 2, 4, and 6
Recorded: May 30, 2014 (58 minutes)
This is the first webinar in a series of webinars that explores the major shifts in the Common Core State Standards. During this webinar, participants will engage in a series of activities designed to help them observe teaching and learning and understand what shifts 2, 4, and 6 require from principals, teachers and students. In addition, participants will also develop a way to give feedback to teachers that supports the implementation of these shifts.
The University of Washington Center for Educational Leadership is pleased to present this webinar as part of the Leading for Higher Academic Standards Project supported by the Bill & Melinda Gates Foundation.
Webinar Resources
We strongly encourage participants to print these resources for the webinar:
Printing optional:
Supplemental (No printing needed):
About the Presenter
Joanna Michelson is a project director at the Center for Educational Leadership where she supports teachers, coaches and principals in secondary literacy instruction and literacy coaching. Prior to joining CEL, Joanna worked as a middle school language arts teacher, secondary literacy coach and as a consultant. She recently completed her doctoral degree at the University of Washington College of Education with a focus on coach learning.
About the Content Developer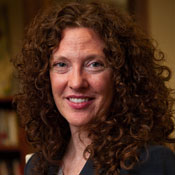 Jennifer McDermott, CEL's chief of staff, has been coaching for CEL since 2004. Jennifer's work focuses on supporting teachers in secondary literacy, supporting literacy coaches with their coaching practice and helping schools and districts design professional development. Prior to her work at CEL, Jennifer taught high school English, coached middle school literacy teachers and worked as a secondary literacy coach for the Center for School Improvement at the University of Chicago.
About the Host
Dr. June Rimmer joined CEL in 2011 as an associate director. In this role she develops and manages district partnerships committed to building leaders' expertise in instructional leadership and to transforming central office. Prior to joining the CEL team, June served in numerous leadership roles in urban education settings most recently as chief academic officer in Seattle. Before coming to CEL, she served as a program director with the Stupski Foundation in San Francisco coaching and providing technical assistance to urban district leaders committed to reform. In addition she was part of a research team examining powerful student learning experiences that lead to 21st century skills and competence as well the system-level change needed at both the district and state levels to support 21st century learning. June's professional interests lie in the design of equity-based instructional systems and building expertise in educators' practice to ensure that all students, particularly our most vulnerable children, exit our systems able to thrive in our dynamic, interconnected, global community.