Webinar: Three Keys To Improving Purposeful Instruction
Recorded: September 25, 2012 (32 minutes)
Common Core State Standards and teacher evaluation reforms are upon us. If you are like your colleagues around the country who need a professional development strategy to help teachers to be more purposeful in day-to-day instruction, this free webinar is for you. The webinar will present research and strategies to help leaders to 1) better understand the role of purpose in student learning, 2) develop a clearer understanding of how to observe for and analyze purposeful instruction tied to standards, and 3) learn about a resource for providing professional development to help all teachers be more purposeful in their lesson planning and execution.
About the Presenters: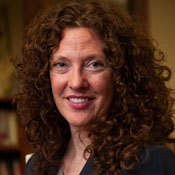 Jennifer McDermott, CEL's chief of staff, has been coaching for CEL since 2004. Jennifer's work focuses on supporting teachers in secondary literacy, supporting literacy coaches with their coaching practice and helping schools and districts design professional development. Prior to her work at CEL, Jennifer taught high school English, coached middle school literacy teachers and worked as a secondary literacy coach for the Center for School Improvement at the University of Chicago.
Max Silverman, as a CEL associate director, provides leadership for CEL's district partnership work. He joined the Center in 2009, after leading high school reform efforts in the Highline Public Schools for the previous nine years. As a principal and central office leader, he successfully led the transformation to a portfolio of high schools focused on sustainable instructional improvement and personalization. His central office experience was focused on instructional leadership for ten high schools, particularly in the areas of literacy and math.