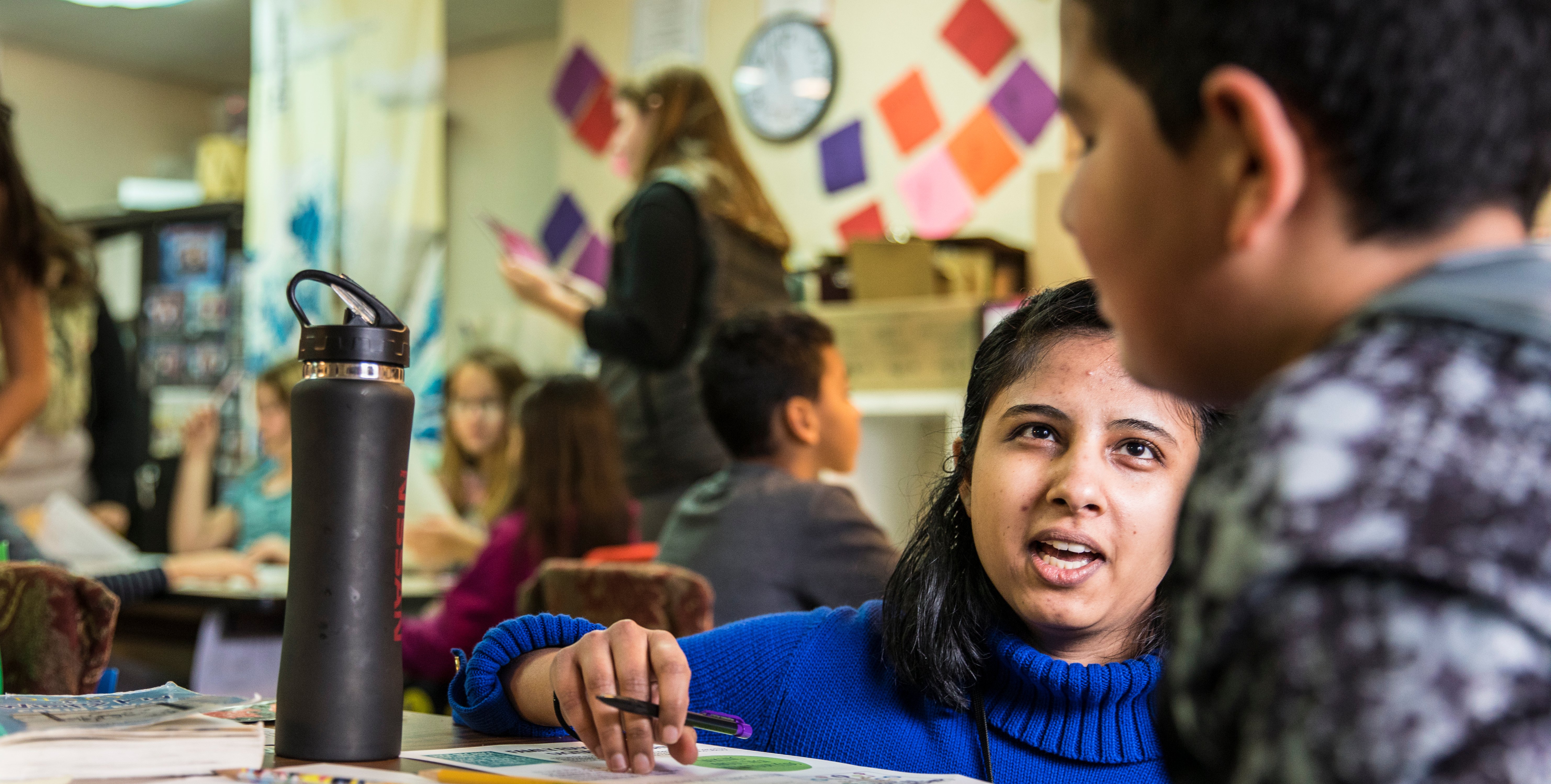 NEW PROFESSIONAL LEARNING OPPORTUNITIES
We're introducing new professional learning opportunities in 2021-2022 that bring student experience and collective leadership into sharp focus — and support you in creating equitable school communities.
---
LEADING EQUITABLE SCHOOLS
FOCUS ON KEY SKILLS AND DISPOSITIONS FOR DEVELOPING EQUITABLE SCHOOLS
Leaders of equitable school communities know how to make student experience a focal point for improvement, establish a vision for student learning and align it to instruction, and support teacher professional learning around meaningful problem-solving opportunities. Collective leadership is a key ingredient for equitable schools, and collective leadership requires awareness of how one's own lived experience influences leadership.
Leading Equitable Schools is a collaborative opportunity for school leaders in your system to focus on key skills and dispositions for developing equitable schools. Using the 4 Dimensions of School Leadership™ as a guide for reflection, you'll examine the experiences of students furthest from justice and take steps to ensure they have experiences in school that fulfill their full social, emotional and academic potential.
FOR CENTRAL OFFICE LEADERS
---
BUILDING YOUR EQUITY LEADERSHIP VISION
UNDERSTAND AND DEVELOP EQUITABLE LEADERSHIP PRACTICES IN YOUR SYSTEM
A first step for growing equity-centered, learning-focused leadership in your school system is to understand your current state and the strength of shared vision for change. Happy and proud is how students say they want their school experiences to make them feel, and equity-centered, learning-focused leaders continuously refine their practice to create environments and experiences that make students feel this way. Starting with authentic listening to students, we will help you understand where you are currently and envision where you want to go as you develop equitable school leadership practices in your system.
Building Your Equity Leadership Vision is a collaborative undertaking for us and you to learn together about how equity and equity leadership are understood in your system today, as well as what aspirations for the future matter most to your school communities. Through the use of focus groups and review of key artifacts, we help your system design systems, structures, and approaches to developing leaders of equitable school communities.
---
"Sometimes as adults we forget that our world isn't the same as children's worlds AND we forget to check in with kids and learn what they know, feel, think! We need to do more of this."
-Danielle Chavez, Program Manager, Yakima School District
Participant in Central Washington Equity Leadership Network